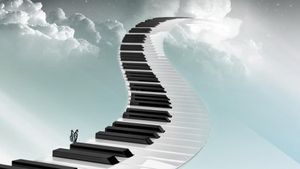 Darryl Jackson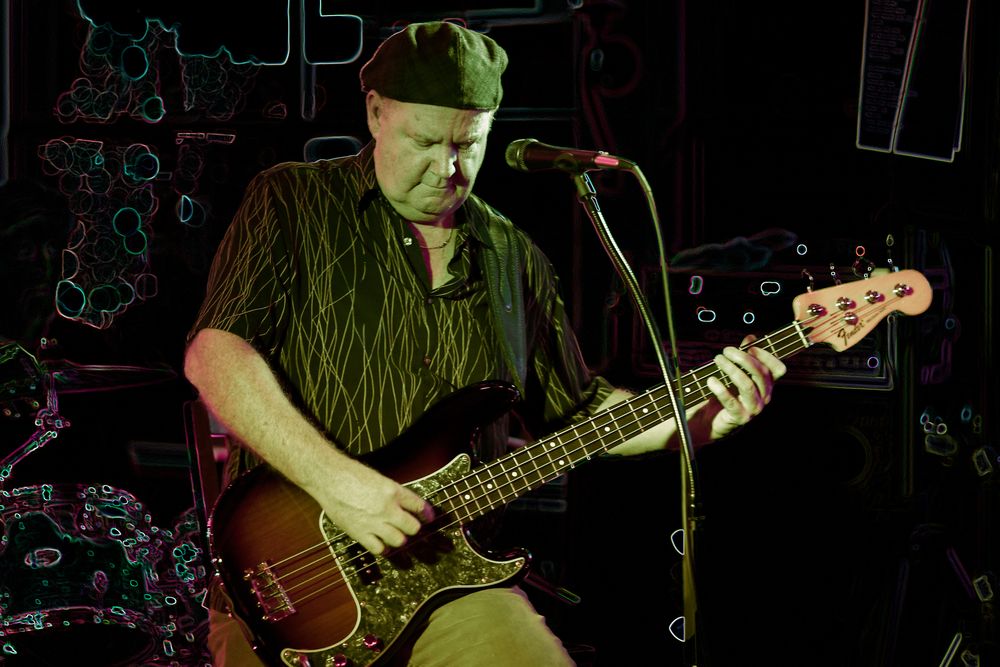 Darryl (DJ) Jackson Bio: 
I started Piano lessons at age 6 and have continued to play most of my life. Both of my parents were musicians. My Father was a professional piano player in the 30s and 40s as a featured guest at dinner clubs all over the California area. My Mother was not a professional musician, but played both piano and organ and both parents ensured I continued my piano studies as a young boy and into my teens. I was fortunate we always had a piano and organ in the house. During my piano lesson time in my teens, I realized I was able to "Improvise" and discovered I had a natural talent for harmony. Piano theory came easy to me but reading music did not. I realized I could "play by ear" , and not only memorize the music but improvise my own music. Later in my teens, I took up the guitar and played in many rock bands in High School cafeterias and dances.  
In my later teens and early 20s, I quit playing guitar full time and went back to keyboards, as they were more popular with the more progressive rock genre of the time. Groups like Moody Blues, YES, Return To Forever, Emerson Lake and Palmer, and many more great musicians of the time steered me towards keyboards again.  
Living in Las Vegas most of my life and being exposed to great music and musicians that play in the clubs, lounges and showrooms, gave me my lessons in performance and musicianship. I was fortunate to have seen the best of the best over the years in showrooms in many hotel casinos over the years. From Elvis to Sinatra to Shania to Cher, to Michael Jackson and many more.  
In my mid 20s to mid-30s, I went on the road throughout the mid-west touring with several various show bands, playing keyboards. Then in my late 30s, I decided to take up Bass guitar. I continued to play Bass in bands over the next 20 years, while still playing piano, keyboards, and guitar in my solo projects.  
In the early 80s I started my career in the computer online training course development industry as an Instructional Designer. Working with many great companies such as Boeing, Microsoft, AT&T, and other large corporate companies, I was fortunate to enjoy my work through the years. Having a steady income to rely on, and working a Monday - Friday day job, I had my nights and weekends free to play and perform with many bands over the years. I retired in 2019 from my computer career and now devote all my time to my current music career. 
I have literally been playing music, recording, composing, arranging, producing, and performing in bands from Jazz to Country to Rock over 50 years. 
Q&A: 
What is your favorite genre of music? 
My favorite genre is what I may be listening to at any time and any mood. My favorite genre is something new, different, and deep musically and spiritually. I have been listening to music for over 50 years and every genre you can imagine throughout those years. This includes earlier styles of Motown, Rock and Roll, Classical, to Classic Rock, Progressive Rock, Jazz, Smooth Jazz, Acid Jazz, Experimental, Electronic, Chill, Downbeat, Ambient, and much more. I also like orchestrated music for film/TV and have been working towards fitting segments of my music into the film industry.  
What is your music recording experience?  
My first recording experience was in a small studio in Las Vegas back in 1962. The band I was in had a great female vocalist and we did a rendition recording of "Summertime". I played piano and the song turned out great. I still have a copy of that recording, which I cherish. It was recorded Analog on an 8 track at the time. 
Later in my early 30s, I worked at Las Vegas Recording Studio, and was mentored and taught by the staff engineers on an Analog 32 channel board and the fine art of recording. I worked there about 2 years and was immersed in the recording industry. But eventually my music won out and I went back to playing and performing again in local clubs and a few hotel casinos in the Vegas area.  
In 1995, I owned and operated, developed, designed, and built VectraSound Rehearsal and Recording Studios in Las Vegas. It had 12 rehearsal studios for bands to rent rehearsal space, as well as a complete live stage room and an adjacent 32 channel analog recording room. I recorded many local bands and some pro artists like Seals and Croft (Summer Breeze).  
I retired from live performance with bands in 2010 and seriously launched my solo career in 2015. I have a fully furnished home studio I built and use daily. Being a multi-instrumentalist and playing many instruments, requires balancing practice on each instrument during the week with recording projects of my own music and producing other music artists.  
Tell us your experience as a musician.  
Over the years playing in bands, I played keyboards, guitar and bass guitar. And as a solo artist, I play all the instruments on my recordings including; Guitar, Bass, Keyboards, and Drums and also use WAV files on occasion for loops. My DAW of choice is PreSonus Studio One.
Music has been my creative outlet and more than a serious hobby all my life. As a driven passionate composer and musician, I have devoted most of my life to music. Growing up in Las Vegas was a different experience than most. For sure, the caliber of musicianship was a demand. I went from jamming with friends at my house or their houses, to High School dances, to State Fairs and other small venues. Then in my mid-20s to mid-30s I was on the road, off and on through those years all over the Midwest from Montana to Minnesota, to Chicago, to Texas, to the Dakota's to Michigan and Wisconsin. I was with several show bands during those years. From my 40s on, I played many hotel casinos and lounges in Las Vegas, as well as popular rock clubs throughout the city. In 2003, I was inducted into the Las Vegas Rock & Roll Hall of Fame with the "Heads or Tails" band. In 2001, I moved to Seattle, Washington and have been a part of 3 major local bands playing large events annually. One of the high points in my career was in 2008 while with a band in Seattle (Astrocats). We won a battle of the bands contest in Issaquah, WA and were sent to Chefchaouen, Morocco (sister city of Issaquah) to open for one of their annual music festivals.  
Tell us your future goals.  
Getting more of my music published and listened to. Having as many people as possible hear my music is important for exposure and trying to be at the right place at the right time. Although I am currently presented on iTunes, Spotify, Amazon, and Internet Radio, my more immediate goal for 2020 and beyond is landing a film/TV music publishing deal. I look forward to working with a producer to review my catalog and find nuggets of music I have created, but needs to be developed further.  
What artists have influenced you over the years?  
After studying and listening to music over 50 years, it would take pages to list all of my influences that span all genres. Some of the most special artists topping my list would be; Prince, Hendrix, Doors, Eagles, Beatles, Kansas, ELP, Jeff Beck, Lyle Mays, Vince Gill, Garth Brooks, Keith Emerson, Rick Wakeman, Arthur Rubinstein, Chopin, Beethoven, Mozart, Greig, and tons and tons more.  
Thank You for visiting and please return often for updates to new music :-) 
Darryl Jackson